It is reported that the Ecochlor Ballast Water Treatment System (BWTS) has been installed on the ro-ro ship and bulk carrier of the Liberty Maritime Corporation fleet of nine American flags and foreign flags.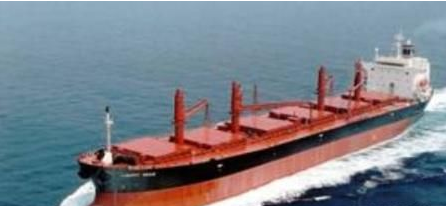 According to Ecochlor, Liberty's quality management program recognizes the need for environmentally friendly solutions in the global marketplace, and they will continue to strive to meet or exceed all environmental standards required by the International Maritime Organization, the US government, and all local governments they operate. Their commitment to the environment and their protection are a foundation of their business philosophy.
Tom Perlich, president and founder of Ecochlor, said in a commentary, "We look forward to working with Liberty for a long time and meeting the needs of their fleet for ballast water treatment systems. We are pleased that Liberty has decided to install our ballast water treatment. The system, and they understand the importance of installing a ballast water treatment system that will receive US Coast Guard type certification in 2016."
Wear Resistant Irons are also referred to as High Chrome Cast Iron, Abrasion Resistant Irons, White Irons and Ni hard. This family of materials has been developed for a variety of applications where abrasion is evident. Those high Chrome iron parts includes wearing plates, iron hammer and grinding balls used in the fields of Mining, cement, electricity, road construction machinery and refractory material, etc.
White irons are generally specified for applications requiring a hardness range of 200 / 300 BHN, High Chrome Alloys (typically 28% Cr addition) are specified for applications requiring BHN figures of 600 – 650 BHN and Ni Hard castings are supplied in a range of grades that offer a hardness range of between 500 – 600 BHN.
With post casting heat treatments the hardness range of High Chrome Alloys can be extended to 700HBN.
All of the wear resistant materials available have alloy additions to varying degrees. Chrome is the main element but copper, molybdenum and vanadium can be introduced to the base Grey Iron material.
All of the Wear Resistant Cast materials present challenges when it comes to machining. Careful use of steel inserts and ceramic tooling and know how allows us to undertake the supply of fully machined castings.
We can produce those high chrome cast iron parts according to the standards of ASTM A532M, BS4844, DIN1695, and NFA32401.
High Chrome Cast Iron
High Hardness Chrome Cast Iron,Cast Iron Fittings,High Chrome Cast Iron Block Castings,High Chrome Cast Iron
A&M Manufacturing Co.Ltd. , https://www.am-casting.com